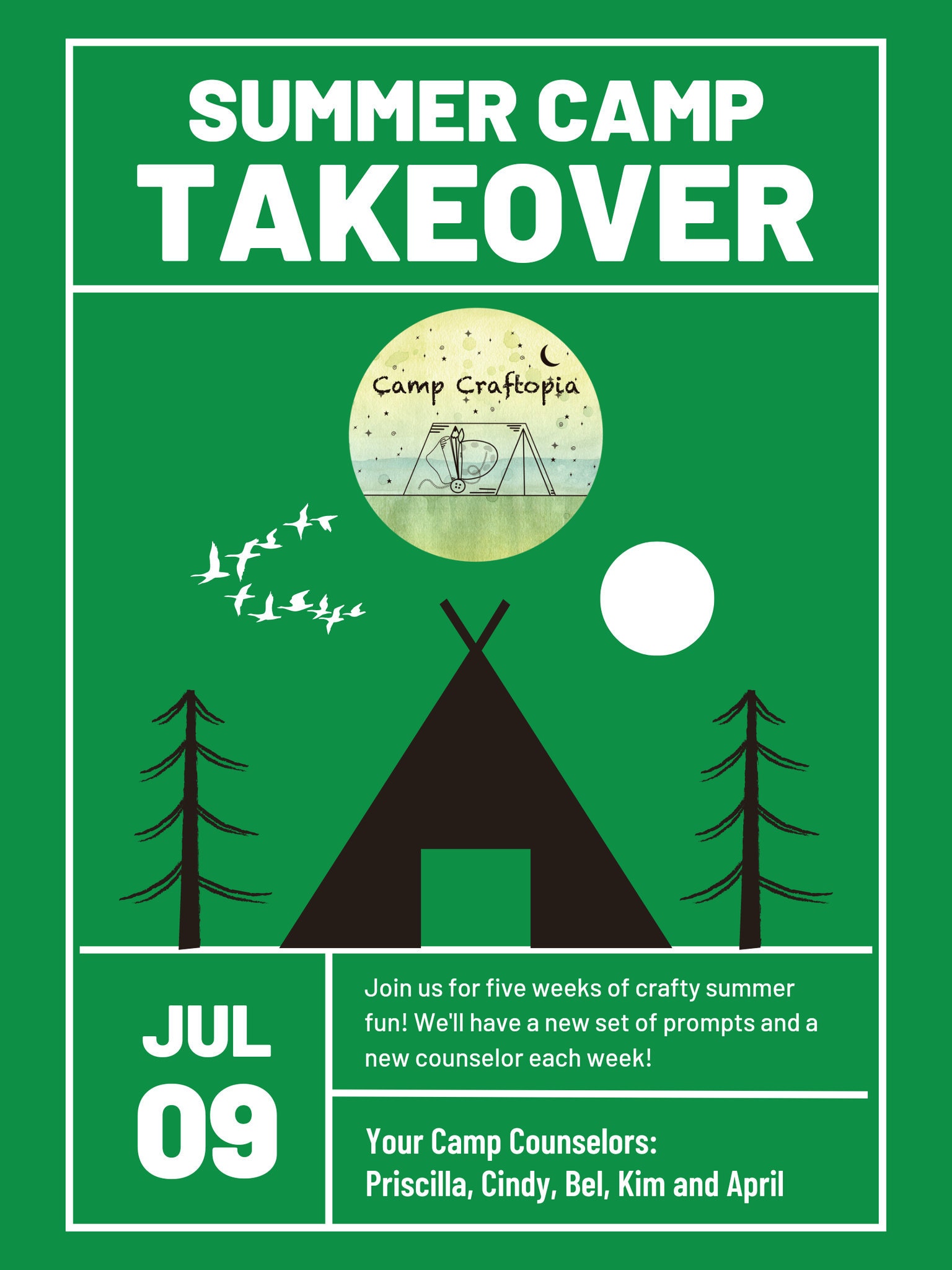 Hey Guys!!!! Welcome to the Launch Day of Camp Craftopia's Summer Takeover! 
Join us for 5 whole weeks of crafty fun complete with prompts, and a giveaway prize for the camper that fills out their Creativity Passport! Use the hashtag #craftsct22 so you can follow along and we can see what you make! 
Snag your passport and ID here: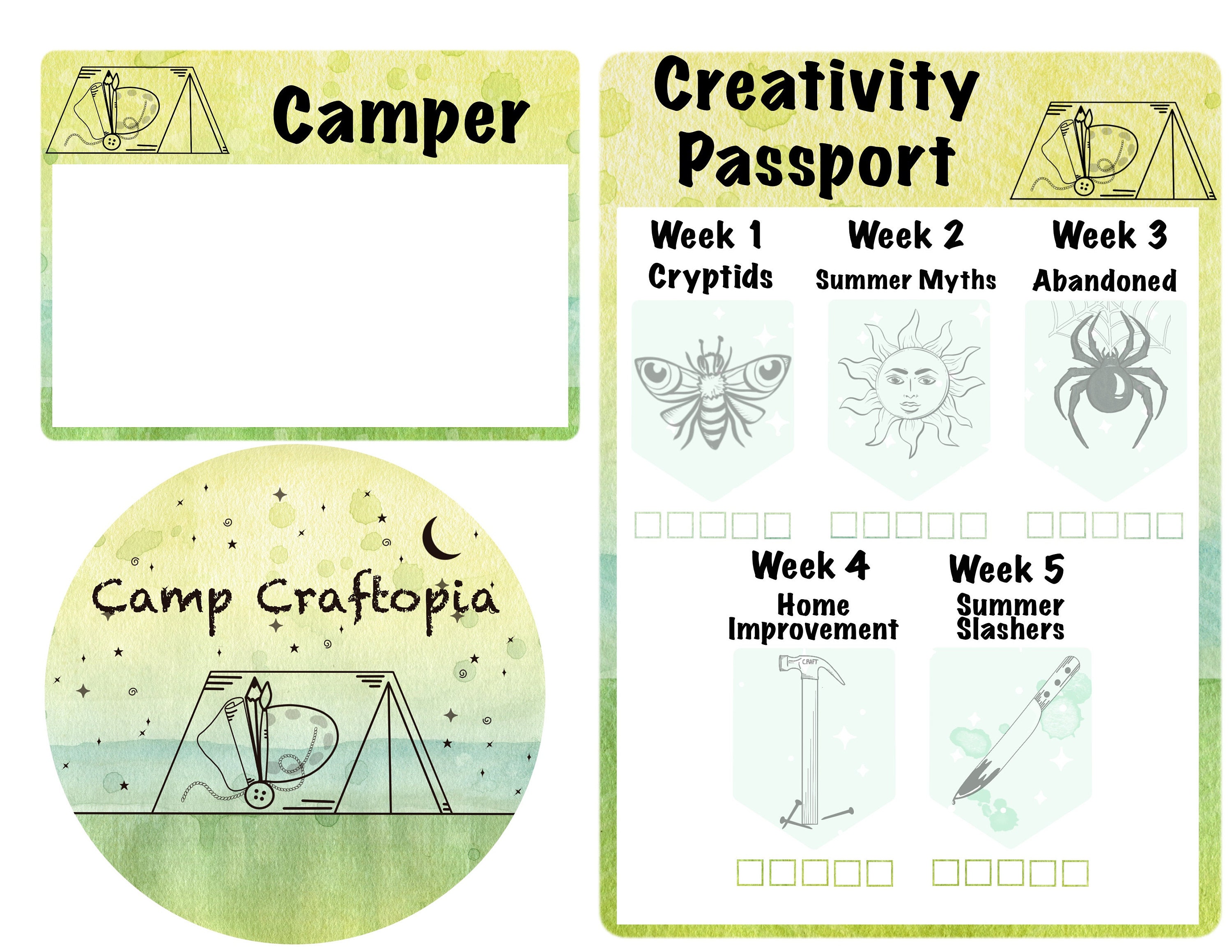 (or feel free to make your own!)
Check out our Activity calendar and our Camp Schedule below and gear up for a Summer of Fun!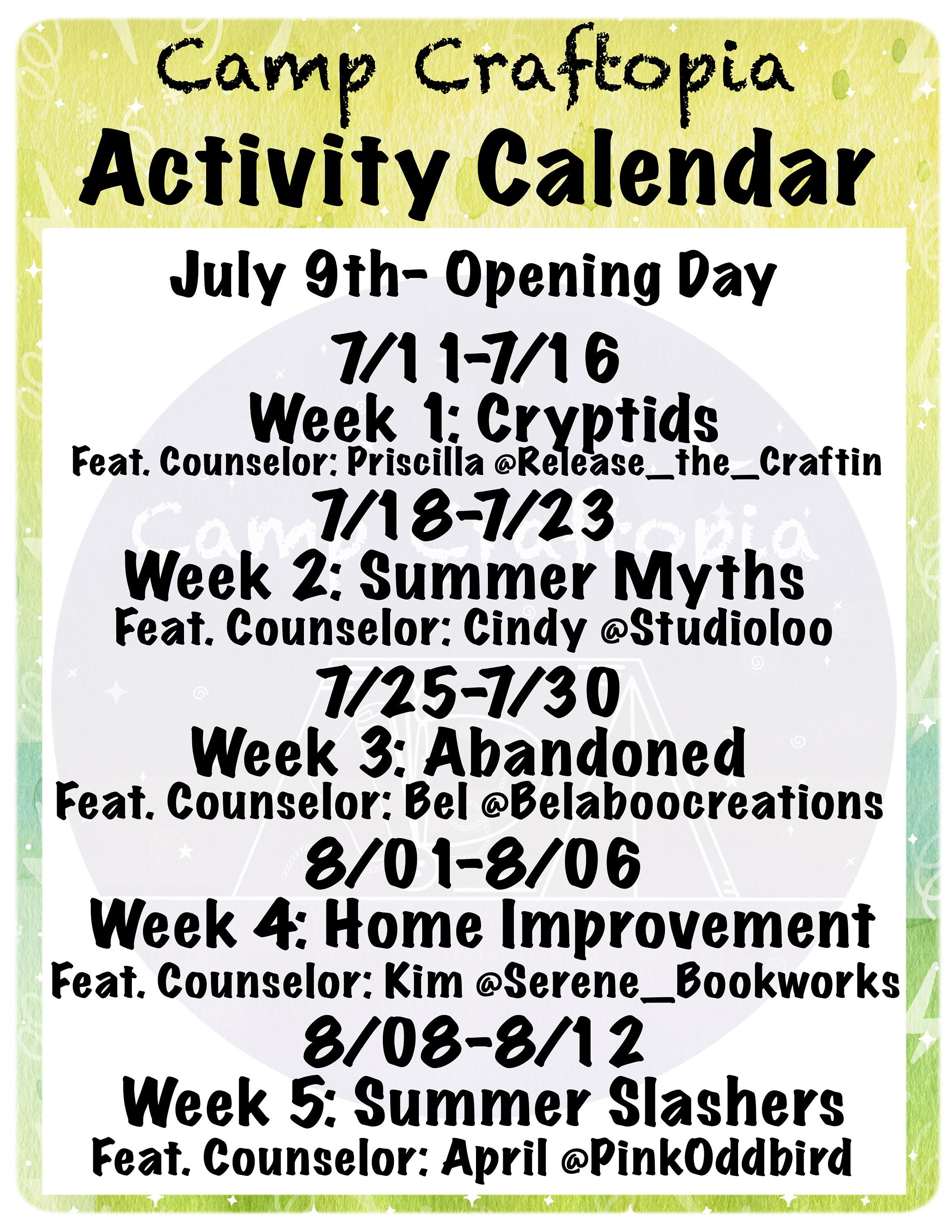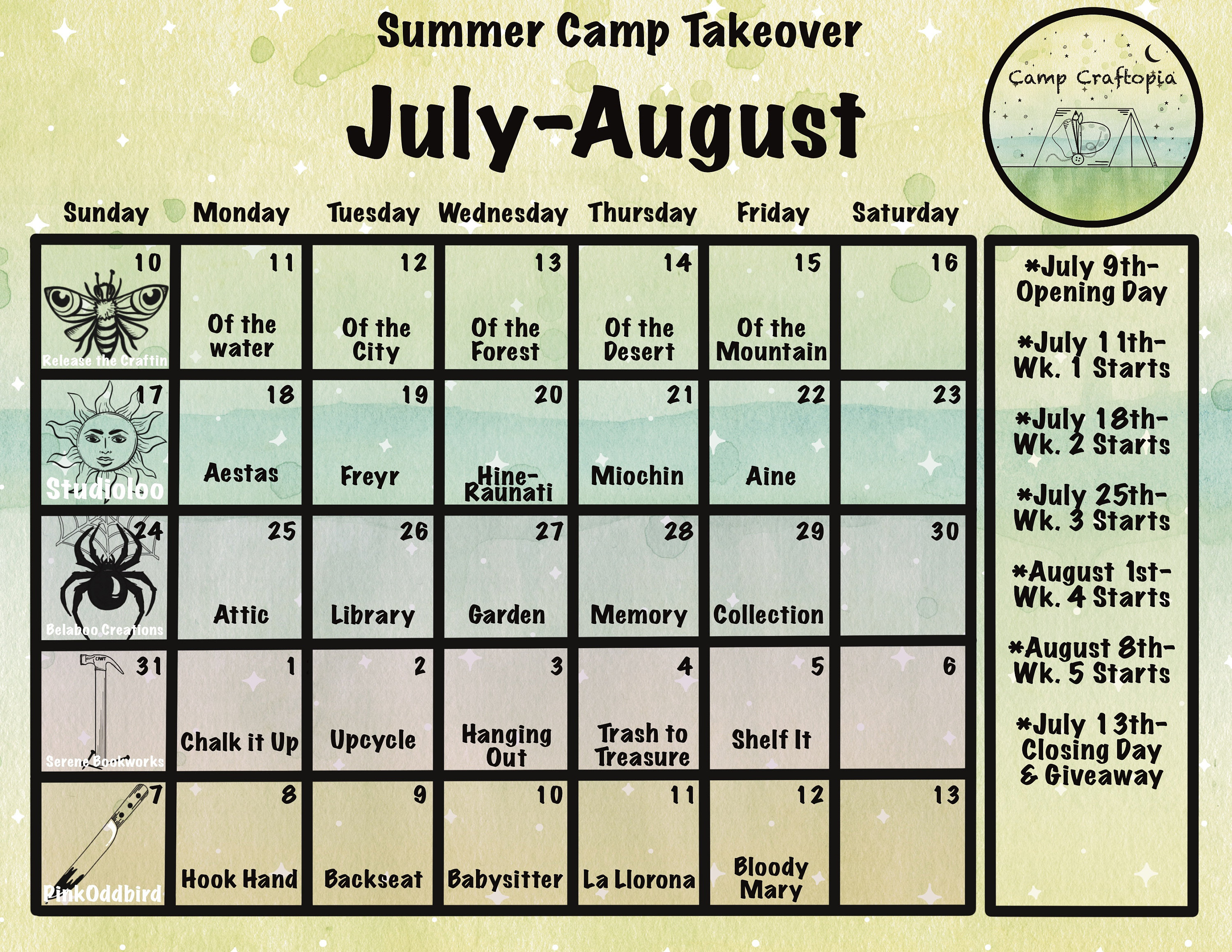 Hope to see you there! 
I appreciate your faces! 
-Priscilla