Hey guys! Welcome back! I am so excited to be joining in this month-long challenge with my good friends!   
Spring Around is a 31-day ephemera challenge with 31 Spring themed prompts. There are 7 different crafters and a new video on a different channel every day! It'll be a lot of fun and a great way to use up some of your stashes! 
Check out the prompt list: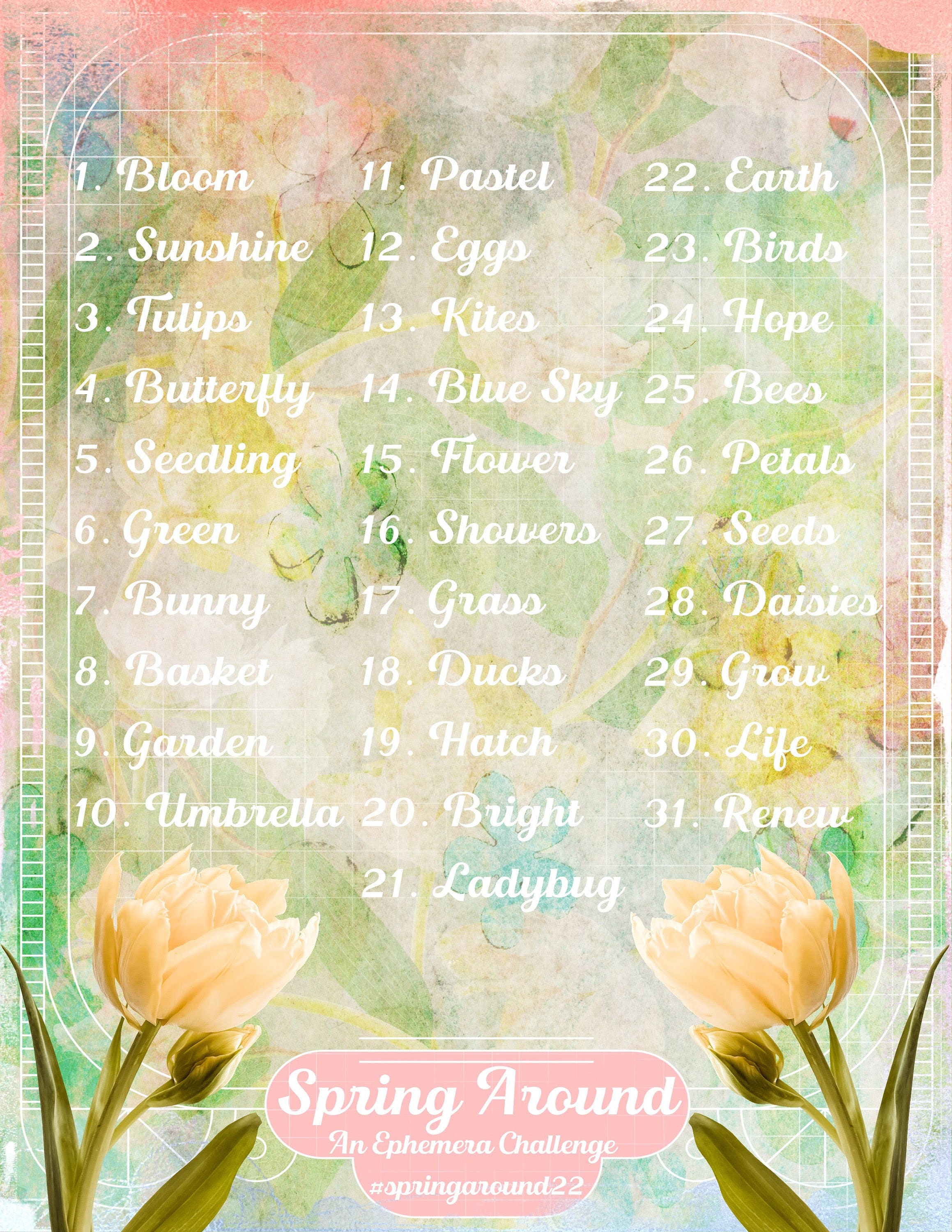 Join in the challenge and post your creations with the hashtag #springaround22 there's a prize for a lucky winner who completes all 31 days!
You can find the upload calendar here: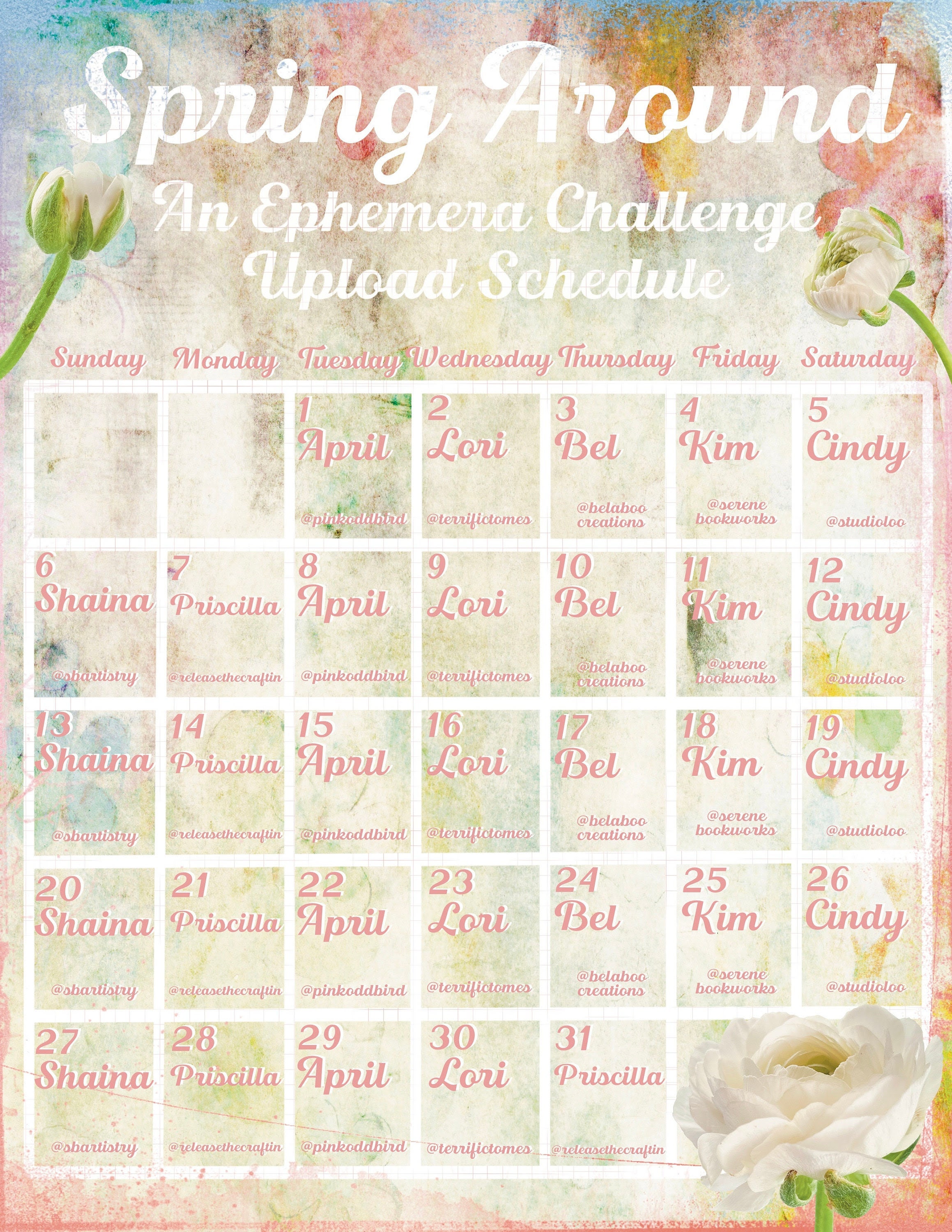 Make sure you save it so you never miss a day! Subscribe to all 7 channels so that you can be notified when a new Spring Around video goes live! 
Check out:
April @PinkOddBird
Shaina @SBartistry
Cindy @Studioloo
Kim @SereneBookworks
Bel @BelabooCreations
Lori @TerrificTomes 
and of course me! @ReleasetheCraftin
I hope y'all join in and have fun welcoming the Spring!
I appreciate your faces!
-Priscilla