Hey guys! Welcome back to my blog! I am so excited to present my first ever (this may become an annual thing) Poetry Challenge! 
I am really hyped for this challenge and I'm looking forward to completing it myself and seeing what everyone comes up with. I talk a bit about why I decided to do this challenge on my YouTube channel so be sure to check that out if you haven't already. 
https://youtube.com/releasethecraftin
Writing has always been a big part of my life and over the years for one reason or another, I've fallen out of touch with it. I'm really viewing this challenge as a way to get back in touch with the writer in me. I hope by taking on the challenge you get in touch with the writer within you. 
I know that this time of year can be a busy one, but I think this challenge is a fun one because it can be as simple or as complex as you'd like. You can take five minutes to write 4 lines of poetry, or 12 hours to write an epic narrative. The choice is yours. I also think this is something that could easily be added to November dailies, either as a closer, or a cute intro to your entries. My only goal here was to flex some unused writing muscles with a 30-day challenge that was as easy as possible. I hope that comes through here. 
Well here it goes, without further ado, the Prompt List: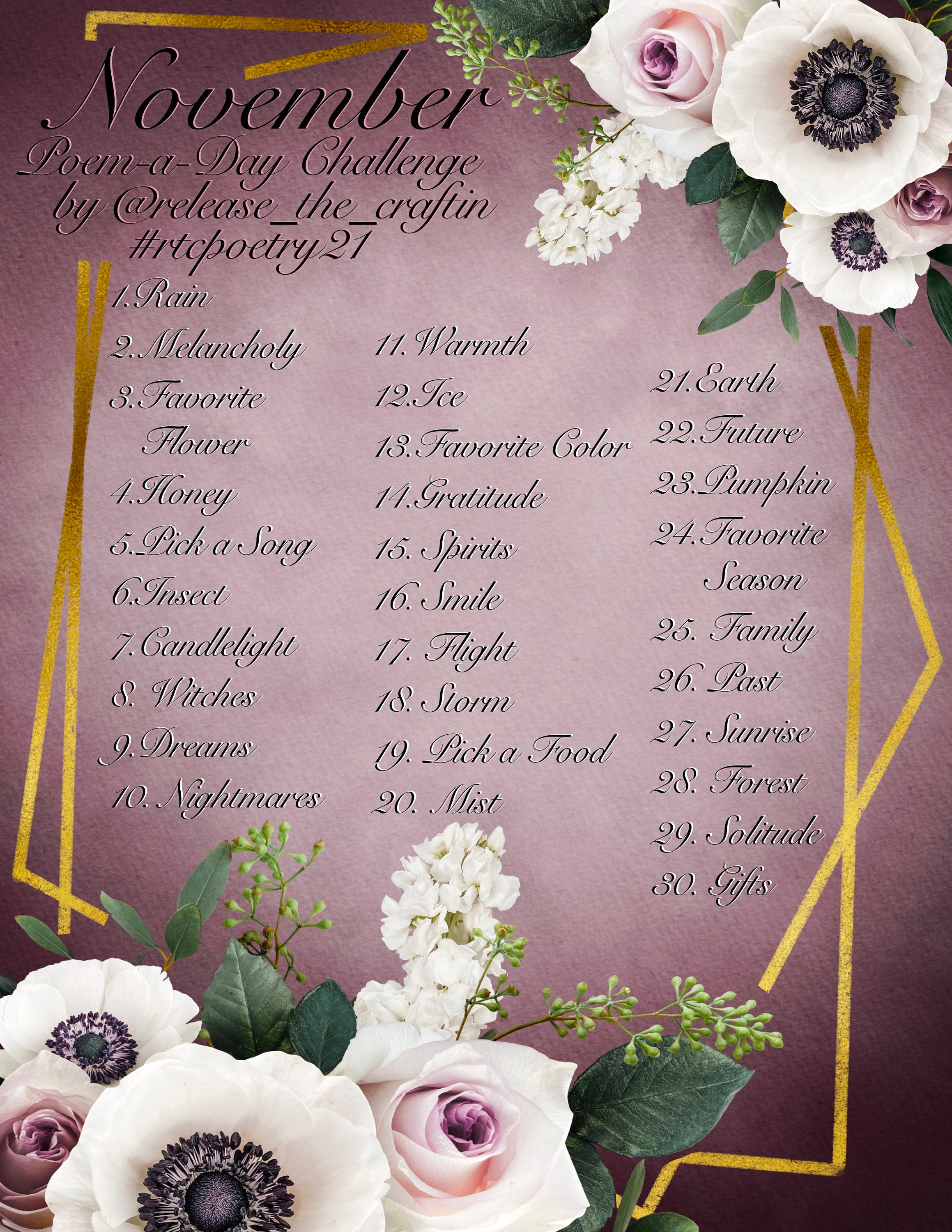 I hope you guys join in! Leave a comment here or on my video and let me know if you're giving the challenge a shot! 
I appreciate your faces!
-Priscilla